Dallas Area Athletes Trust Jill Lucas
Jill Lucas Represents Only The Finest Properties
Jill Lucas Also Specializes In Residential Highrises
Some of our communities served…
Coppell is a city in the northwest corner of Dallas County in the U.S. state of Texas. It is a suburb of Dallas and a bedroom community in the Dallas–Fort Worth metroplex. A small area in the far northern portion of the city extends into neighboring Denton County....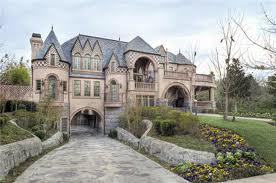 Highland Park is a highly affluent town in central Dallas County, Texas, United States.  It is located between the Dallas North Tollway and U.S. Route 75 (North Central Expressway), 4 miles (6 km) north of downtown Dallas. Highland Park is bordered on the south, east and west by Dallas and on the...

Las Colinas is an affluent and upscale area in the Dallas suburb of Irving, Texas. Due to its central location between Dallas and Fort Worth and its proximity to DFW International Airport and Love Field Airport, Las Colinas...
What Jill's clients and peers say…
You not only have a great reference list, but you also have a long list of happy clients because you are the BEST at what you do!
Shirley White
Jill Lucas and Lucas Luxury Leasing have been an absolute pleasure to work with. I love Jill's "tell it like it" style. You know you can count on her to put your interests first and give you incredible value. I highly recommend her to anyone looking to lease a home in the Dallas, Texas area.
JP Maroney
Jill Lucas, Luxury Leasing Specialist
"The Specialist" in Luxury Leasing in the Dallas Area, Jill Lucas is an accomplished Real Estate Agent with over 50 years of experience in leasing residential properties in the Dallas area. Her personal attention to clients makes the difference. Jill's expertise includes leasing of high-rise condominiums, townhomes, luxury homes and other uniquely special residential properties.