Frisco is a city in Collin and Denton counties in the State of Texas. It is part of the Dallas–Fort Worth metroplex and is about 25 miles (40 km) from both Dallas Love Field and Dallas/Fort Worth International Airport. The city population was 116,989 at the 2010 census, with the 2020 census placing it at a population of 207,748.
Frisco was the fastest-growing city in the United States in 2017, and also the fastest-growing city in the nation from 2000 to 2009. In the late 1990s, the northern DFW suburban development tide hit the northern border of Plano and spilled into Frisco, sparking rapid growth into the 2000s. Like many of the cities in the northern suburbs of Dallas, Frisco serves as a bedroom community for professionals who work in DFW. Since 2003, Frisco has received the designation Tree City USA by the National Arbor Day Foundation. Frisco Independent School District, the local school district, is known for exceptional performance among its students.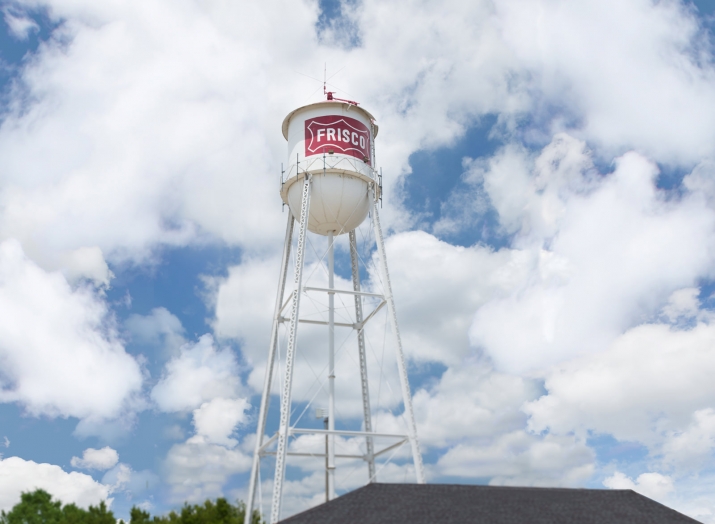 Most of Frisco is within the Frisco Independent School District (Frisco ISD), with some parts of the city extending into the Lewisville Independent School District, Little Elm Independent School District, and Prosper Independent School District. Lewisville ISD and Prosper ISD each have one elementary school in Frisco, while all other public schools within the city limits are Frisco ISD schools. (Prosper ISD will open a middle school in Frisco in 2019 and a high school in 2020.)
Frisco ISD has 10 high schools, 17 middle schools and 42 elementary schools. Most of Frisco ISD schools are within the Frisco city limits, but some are located in adjacent suburbs, such as Plano. All Frisco high schools compete in UIL Class 5A.
The Frisco ISD Early Childhood School is available for children ages three and four who meet eligibility requirements for Headstart, Prekindergarten, or Preschool Program for Children with Disabilities.
Frisco also has the Frisco ISD Career and Technical Education Center, a building in which students from high schools can experience and try different careers, from veterinary work to advertising, and graphic design.
Contact Jill Lucas at Lucas Luxury Leasing for information on homes for lease in Frisco, Texas.