Preston Hollow is a neighborhood in north Dallas, Texas, USA. It is bordered on the south by the city of University Park, Texas.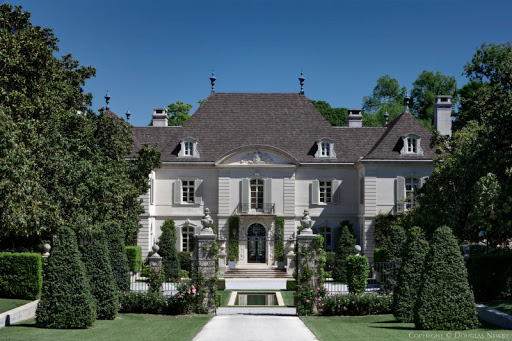 Public schools
Dallas Independent School District (DISD) operates local public schools.
Elementary schools serving areas in Preston Hollow include John J. Pershing (in Preston Hollow), Preston Hollow (in Preston Hollow North), Walnut Hill, and Harry C. Withers.
Residents zoned to Pershing and Preston Hollow are zoned to Benjamin Franklin Middle School and Hillcrest High School. Residents zoned to Walnut Hill are zoned to Cary Middle School and Thomas Jefferson High School. Residents zoned to Withers are zoned to E.D. Walker Middle School and W.T. White High School.
Withers has a Spanish-English dual-language program. As of 2013, this program has a waiting list, and the school has a lottery system. Walnut Hill Elementary and Walker Middle also have Spanish-English dual-language programs.
Private schools
As of 2007, most Preston Hollow residents send their children to private schools.
The Roman Catholic Diocese of Dallas operates area Catholic schools. Ursuline Academy of Dallas, a Catholic girls' high school, is located in the Estate area of Preston Hollow. Non-Catholic private schools within Preston Hollow North include St. Mark's School of Texas (1–12) and Preston Hollow Presbyterian School (1–6).
Private Catholic schools in the surrounding area include Jesuit College Preparatory School of Dallas (Boys, 9–12),Christ the King Catholic School (K-8), St. Rita Catholic School (K-8) and St. Monica Catholic School (K-8). Other private schools in the surrounding area include Episcopal School of Dallas (PreK-12), Hockaday School (PreK-12, Girls), Parish Episcopal School (PreK-12), and Good Shepherd Episcopal School (PreK-8).
Three co-ed, nonsectarian private schools exist in Dallas that do not require uniforms, the Greenhill School (boys and girls k-12) in Addison, Lakehill Preparatory School in East Dallas, and Alcuin School all of which serve as an option for parents who want to send their children to schools not backed by a religious organization.
Nonsectarian co-ed private school with uniform Dallas International School Churchill Way Campus (TPS 2 year old-4th Grade) Waterview Campus (5th-12th Grade)
Preston Hollow Early Childhood Association is a private preschool group for Preston Hollow area parents of children from newborn up to 6 years of age. The group organizes playgroups, social events, and other activities to support families of young children.
Contact Jill Lucas at Lucas Luxury Leasing for information on homes for lease in Preston Hollow, Texas.